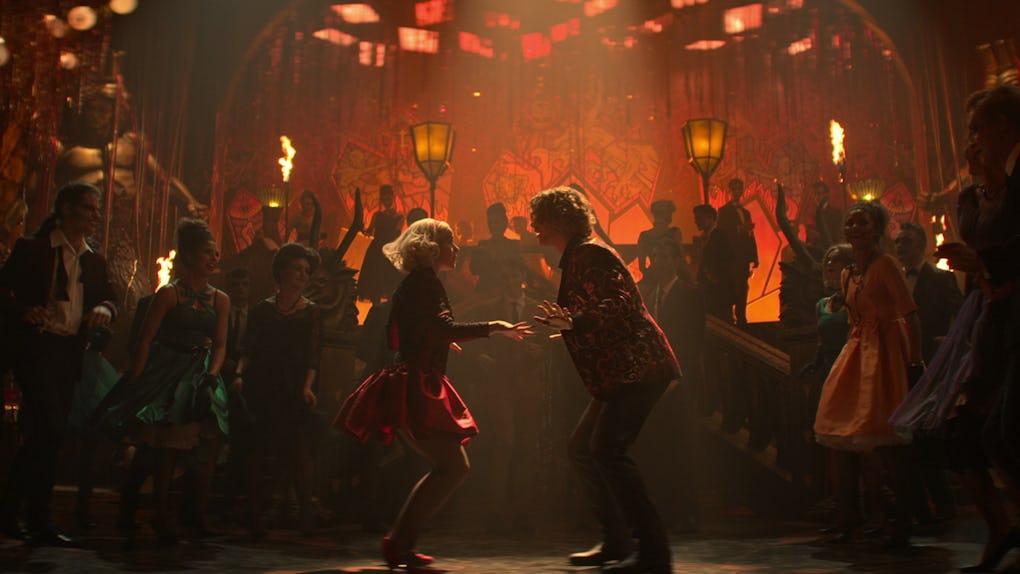 The primary conflict in Chilling Adventures of Sabrina Season 4 revolves around Sabrina's two identities — Sabrina Spellman and Sabrina Morningstar and their loved ones defeating the eight Eldritch Terrors invited into their realms by Faustus Blackwood and subsequently threatening to wreak havoc on those realms. This is the final season of CAOS as it was canceled due to the COVID-19 pandemic.
Creator: Roberto Aguirre-Sacasa
Cast: Kiernan Shipka, Ross Lynch, Lucy Davis, Miranda Otto, Gavin Leatherwood
Where to Watch It: Netflix
Review: The pleasures of CAOS, guilty though they may be, have always been in watching the characters take deadly seriously the increasingly goofy end-of-the-world-as-we-know-it scenarios they find themselves in.
Star Kiernan Shipka and creator Roberto Aguirre-Sacasa deliver the perfect blend of delightful teen-aged charm and otherworldly horrors to define a new generation's Sabrina. The dedication of an Eldritch Terror per episode enhanced the narrative of this season as each Terror proved to be more and more difficult to overcome. While the actual ending feels slightly convoluted, the final season goes unapologetically full throttle on everything that fans liked form the series. The only true negative is that we'll never see this story extended further.
Verdict: Worth the Popcorn