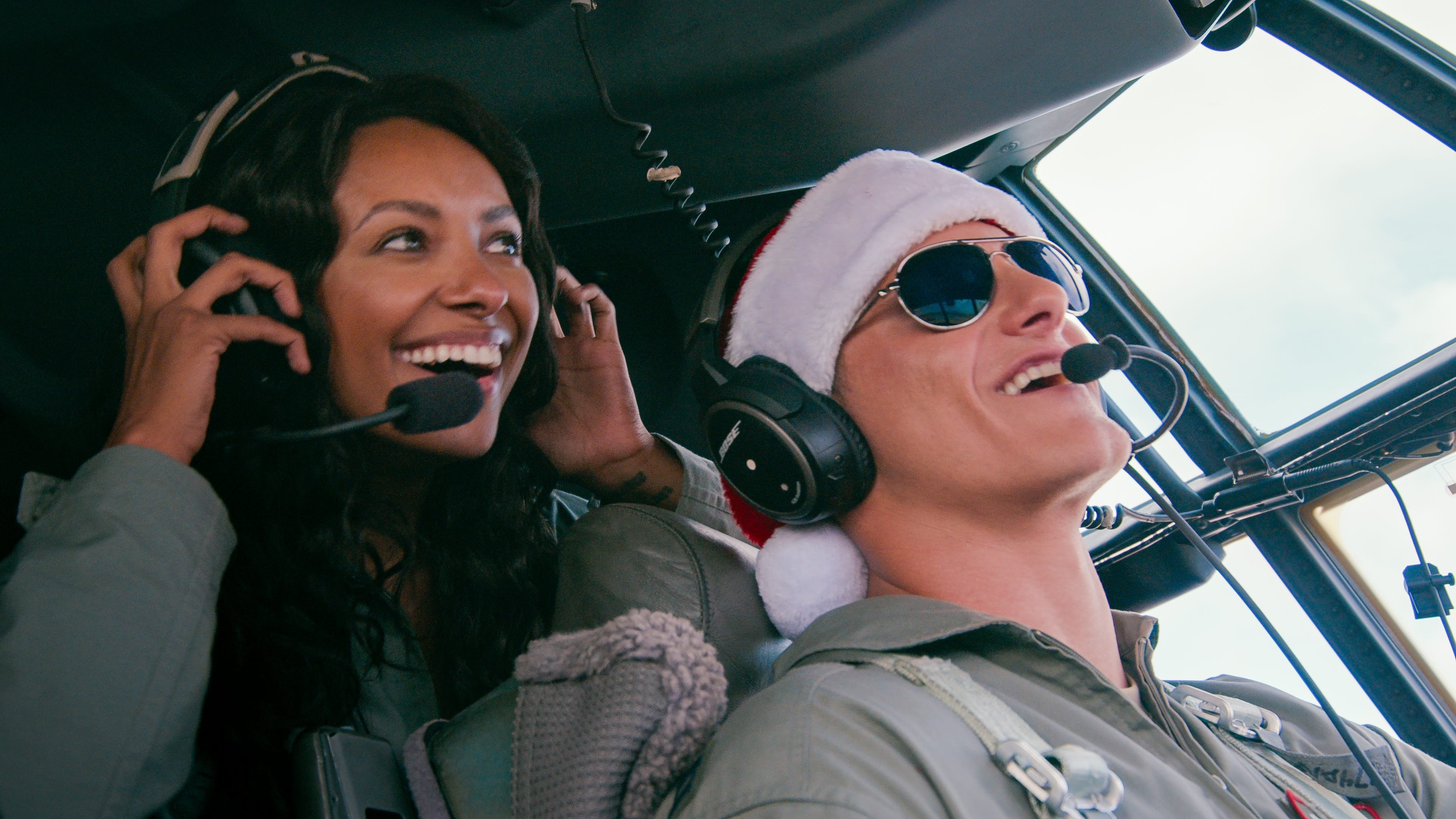 Congresswoman Angie Bradford has been appointed head of the Base Realignment and Closure commission, and is out to make some tough cuts in the name of efficiency. When she gathers that the Andersen Air Force Base in Guam is most publicized not for essential military action but for Operation Christmas Drop, it goes to the top of her closure list. Rather than cancel Christmas in the South Pacific herself, she sends her ladder-climbing lackey Erica to the island to observe and report. The base, in turn, sends captain Andrew to show the bean-counter around, and persuade her that, just maybe, charity is not so bad after all.
Director: Martin Wood
Cast:  Kat Graham, Alexander Ludwig, Virginia Madsen
Review: There's nothing especially wrong with that, or with Operation Christmas Drop, an anodyne, friction-free romantic comedy that faintly distinguishes itself from its snow-sprayed genre brethren with enticingly balmy South Pacific scenery. If nothing else, it gives viewers something to daydream about while they keep half an eye on its story. Operation Christmas Drop sets itself a low bar, and a sunny disposition plus two pleasant-to-be-around stars are all it really takes to clear it. Perhaps that's the Netflix Christmas movie in a roast chestnut shell.
Verdict: Worth the Home Popcorn