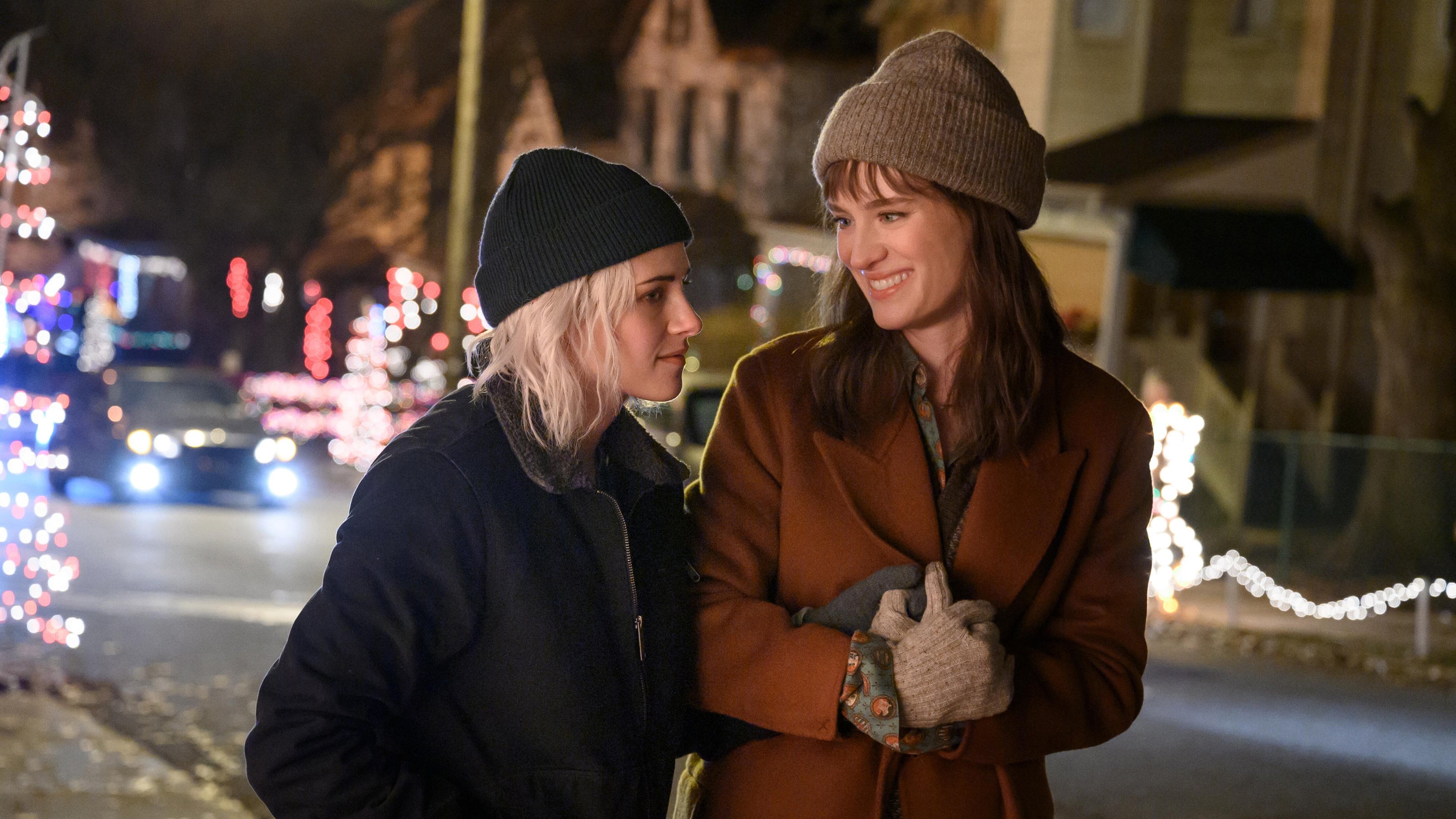 Abby and Harper have been dating for about a year. Abby isn't much for the holidays, but Harper impulsively asks her to come visit with her family. Abby, who lost her own parents when she was nineteen, decides to come, but on the drive over learns that Harper has stayed closeted and her parents think that Abby is just a friend/roommate. Harper explains that her father Ted is running for mayor and needs the support of a major donor, so if they just playact as hetero during the holidays, Harper will reveal the truth afterwards. However, as Abby gets an up-close look at Harper's family, she sees that having a gay daughter would probably be the least of their dysfunctions.
Director: Clea DuVall
Cast: Kristen Stewart, Mackenzie Davis, Mary Steenburgen
Review: By putting the focus more on family than on hiding Abby and Harper's romance (the gun in the first act that has to go off in the third act), Happiest Season manages to be light and frothy while still having some surprising depth. The movie still manages to get some big laughs while balancing it out with believable scenarios from the rest of the family. It seems clear that DuVall didn't want to make a story about how it's wacky to pretend to be closeted, but instead wanted to tell a story about not hiding who you are in any way, not just your sexuality.
Verdict: Worth the Popcorn