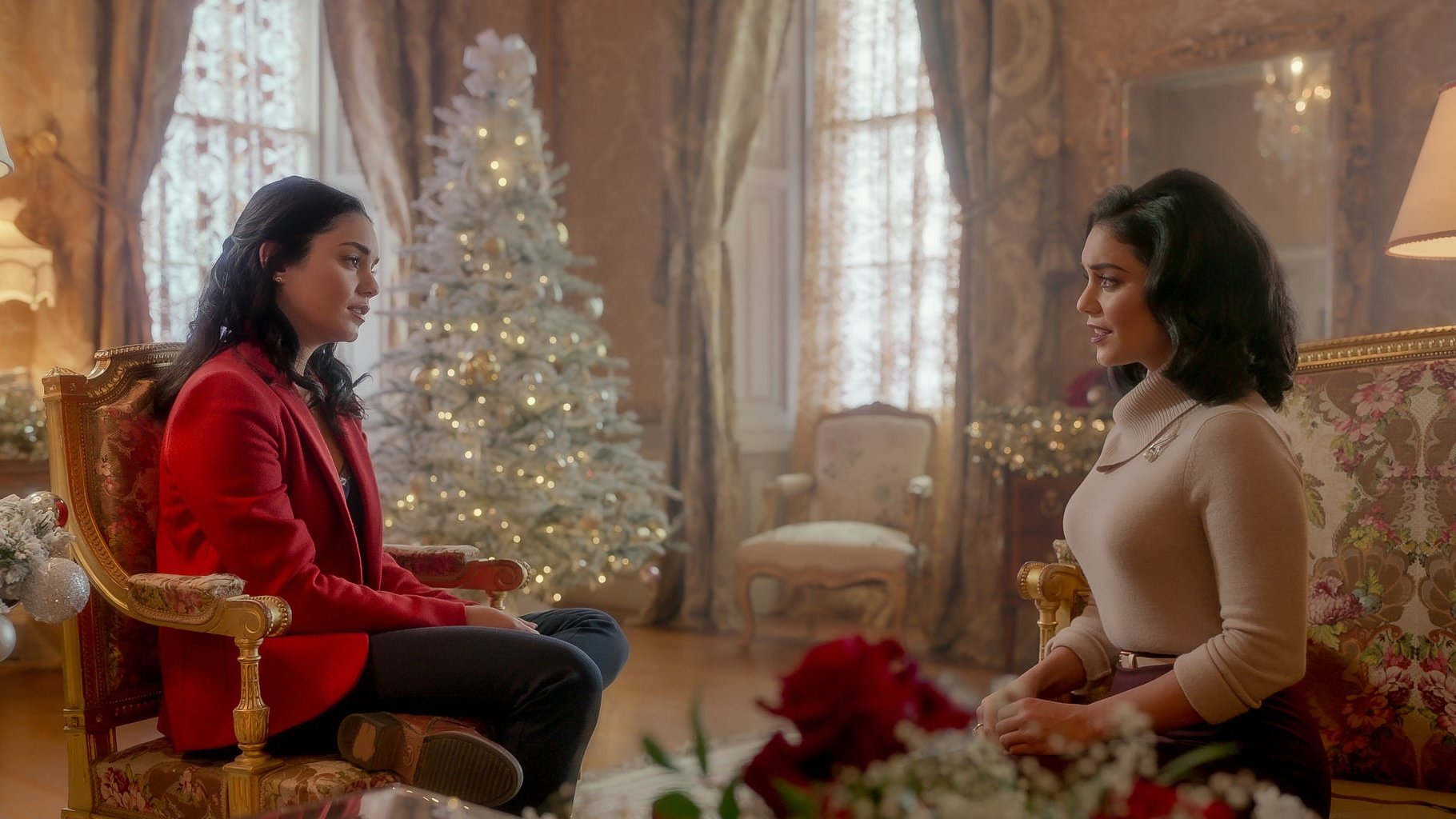 As Chicago baker Stacy reminds us in opening-credits voiceover, when last seen she'd wound up a princess by catching the eye of Prince Edward while visiting fictive kingdom Belgravia for a culinary contest. Her coworker Kevin also sparked with Lady Margaret of neighboring Montenaro, who was affianced to Edward for political rather than true-love purposes. The two doppelgänger women temporarily exchange identities, with Margaret briefly getting the anonymity she craved and Tracy sampling the luxe aristocratic life. Two years later, Tracy and Edward are happily married but things didn't work out between Margaret and Kevin, largely because her father's death and other unforeseen circumstances are now forcing her to assume Montenaro's throne. 
Director: Mike Rohl
Cast: Vanessa Hudgens, John Jack, Sam Palladio 
Review: "Switched Again" doesn't feel like too desultory a knock-off even as it goes through fairly stock romantic comedy paces. Naturally, this is the sort of enterprise that maintains its disposably light tenor by introducing plot complications that are barely real "problems" at all. If her multiple roles aren't exactly three-dimensional, Hudgens nonetheless does a nice job keeping them distinct, clearly relishing the spoiled-brat caricature of new arrival Fiona. Other cast members hit their marks with the requisite good looks and sufficient aplomb. Though there aren't as many moments of cringey on-the-nose dialogue here as one might expect, you still must admire the training that enables an actor to speak a line like "You're not just about to become the queen of Montenara, you've also become the queen of my heart!" without seeming a total fool.
Verdict: Worth the Home Popcorn