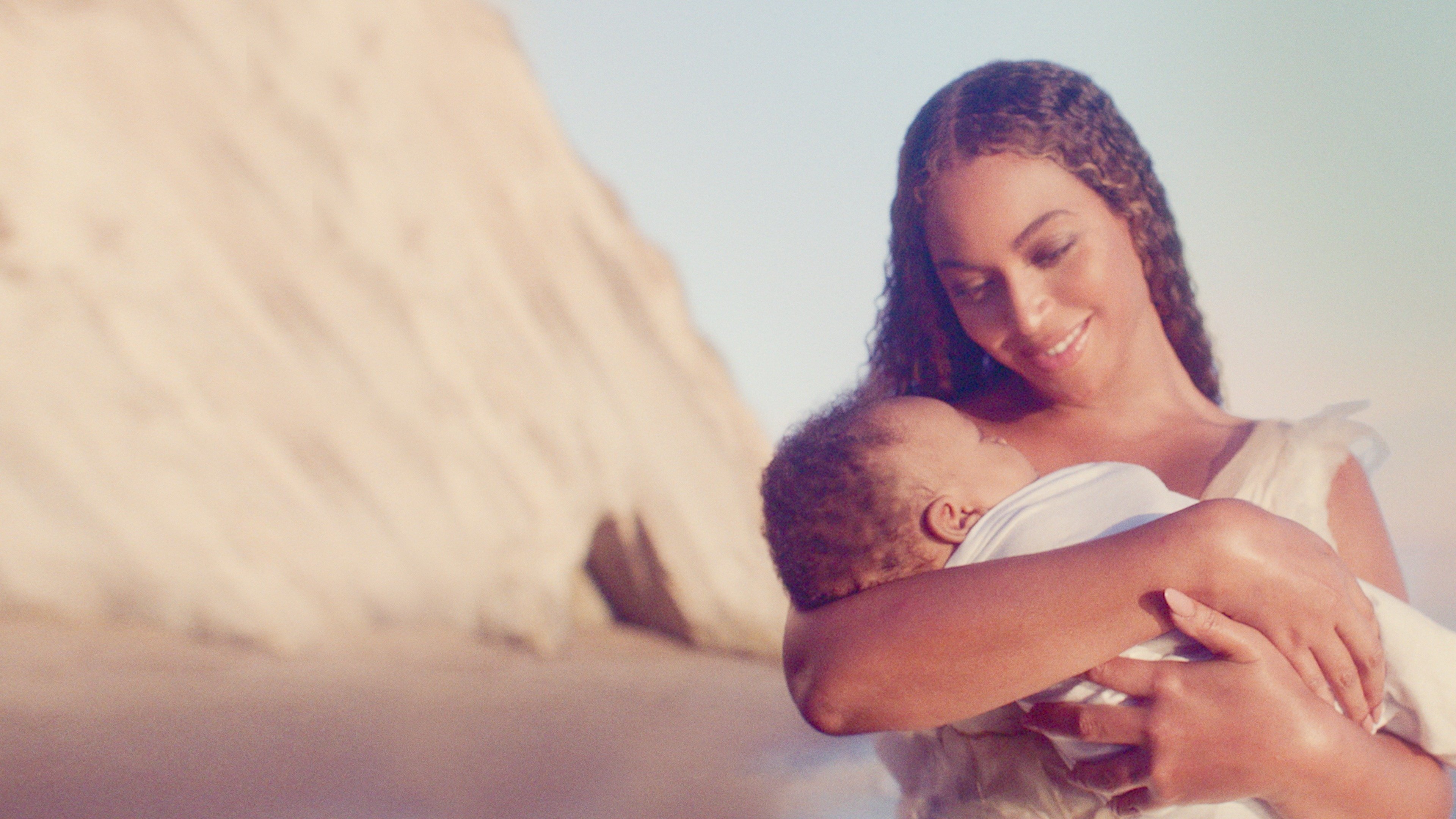 Black is King follows similar beats from The Lion King, with a young ruler growing up in Africa and facing adversity. Beyoncé and her small army of co-directors double down on the biblical imagery and allusions of the animated film. Black Is King is presented as a series of kaleidoscopic, deeply mesmerizing musical numbers featuring Beyoncé and a host of her key collaborators (and an array of very special guests).
Director: Beyoncé, Emmanuel Adjei, Ibra Ake, Blitz Bazawule, Kwasi Fordjour
Cast: Beyoncé, Folajomi 'FJ' Akinmurele, Aweng Ade-Chuol, Isaak Adoyi
Review: Black Is King is a fascinating, sometimes overwhelming mélange – of beautiful, breathtaking images, astounding musical numbers, poetic spoken-word interludes, and snippets of dialogue from the new Lion King. It is a staggering accomplishment, one in which all forms of Blackness form its joyous, multifaceted centerpiece. Beyoncé has been cultivating and expanding her artistic reach in recent years, from her stage shows to behind-the-scenes documentaries and her pioneering "visual albums." And Black is King feels like an artist working at the height of her powers, doubling down on things that she knows work very well (intricately staged tableaus, slow motion, beautiful people posing) while also pushing herself into some uncomfortable, but absolutely necessary, territory – the sheer range of Black experiences and faces is absolutely staggering and her visual palette has grown to include African patterns, iconography, and a fair amount of odes to the continent's diverse wildlife (lions obviously included).
Verdict: Worth the Artsy Popcorn