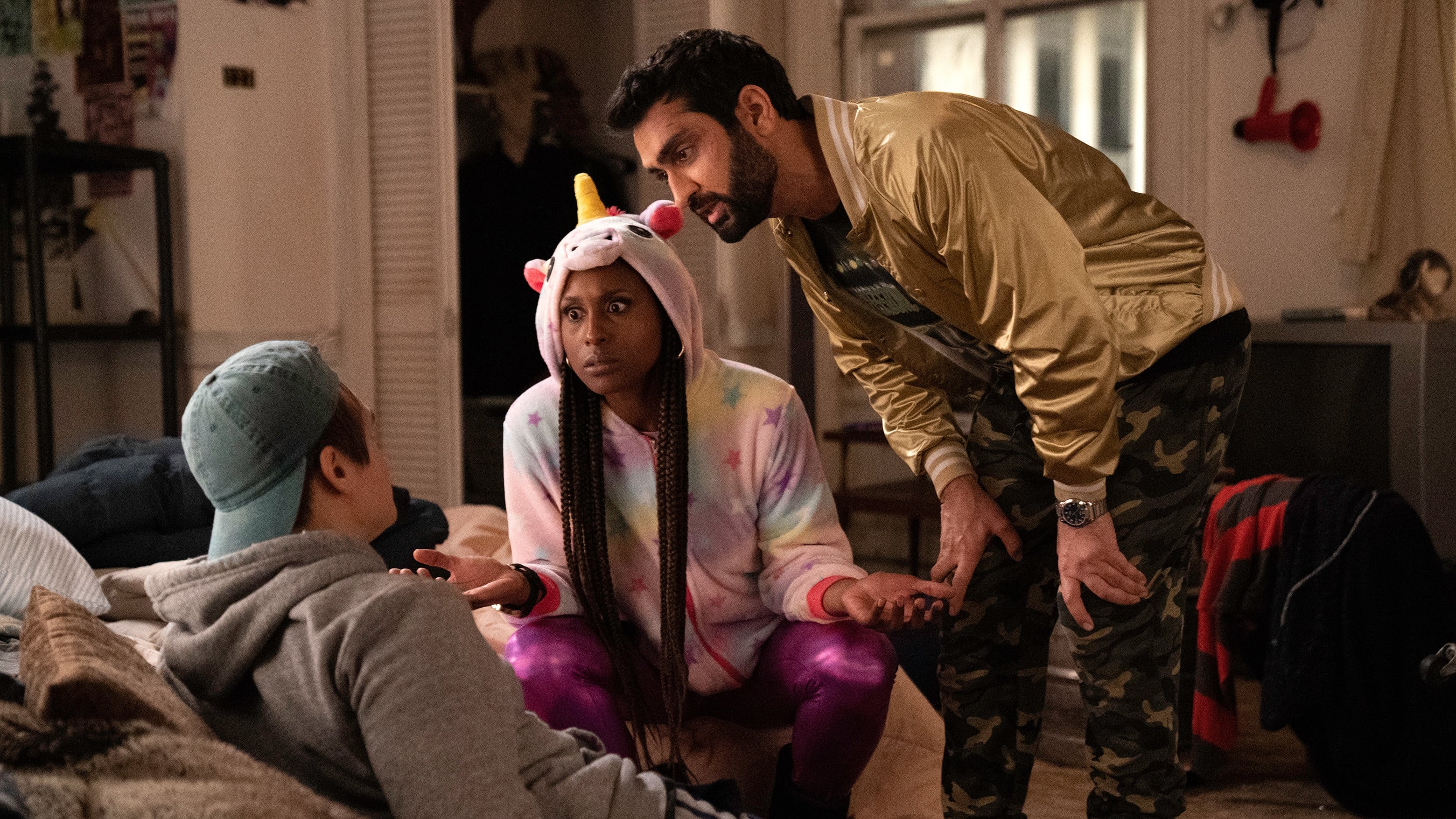 Jibran and Leilani had a hook-up that turned into a long-term relationship. Four years later, that can't really stand each other anymore. They fight all the time, and their relationship is at a breaking point. Driving to a dinner party, they decide to break up, but at the moment they realize their relationship is over, they collide with a guy on a bicycle. A cop then commandeers their car and proceeds to run over the cyclist. Before the dirty cop can kill the shocked couple, he's forced to flee. Framed for a murder they didn't commit, Jibran and Leilani also go on the run and try to figure out why the cyclist was murdered in an attempt to clear their names.
Director: Michael Showalter
Cast: Issa Rae, Kumail Nanjiani, Paul Sparks, Anna Camp
Review: The Lovebirds was originally set to open in theaters before being sold to Netflix since no one is going to theaters for the foreseeable future, and that's a boon to the movie. As a night out movie, it's a stretch to say that The Lovebirds would be worth the effort of going to the theater, but on Netflix, it's an easy recommendation for a Friday night date movie. You pop it on, enjoy two actors excelling at their profession for 90 minutes, and then you find something else to stream.
Verdict: Worth the Home Popcorn