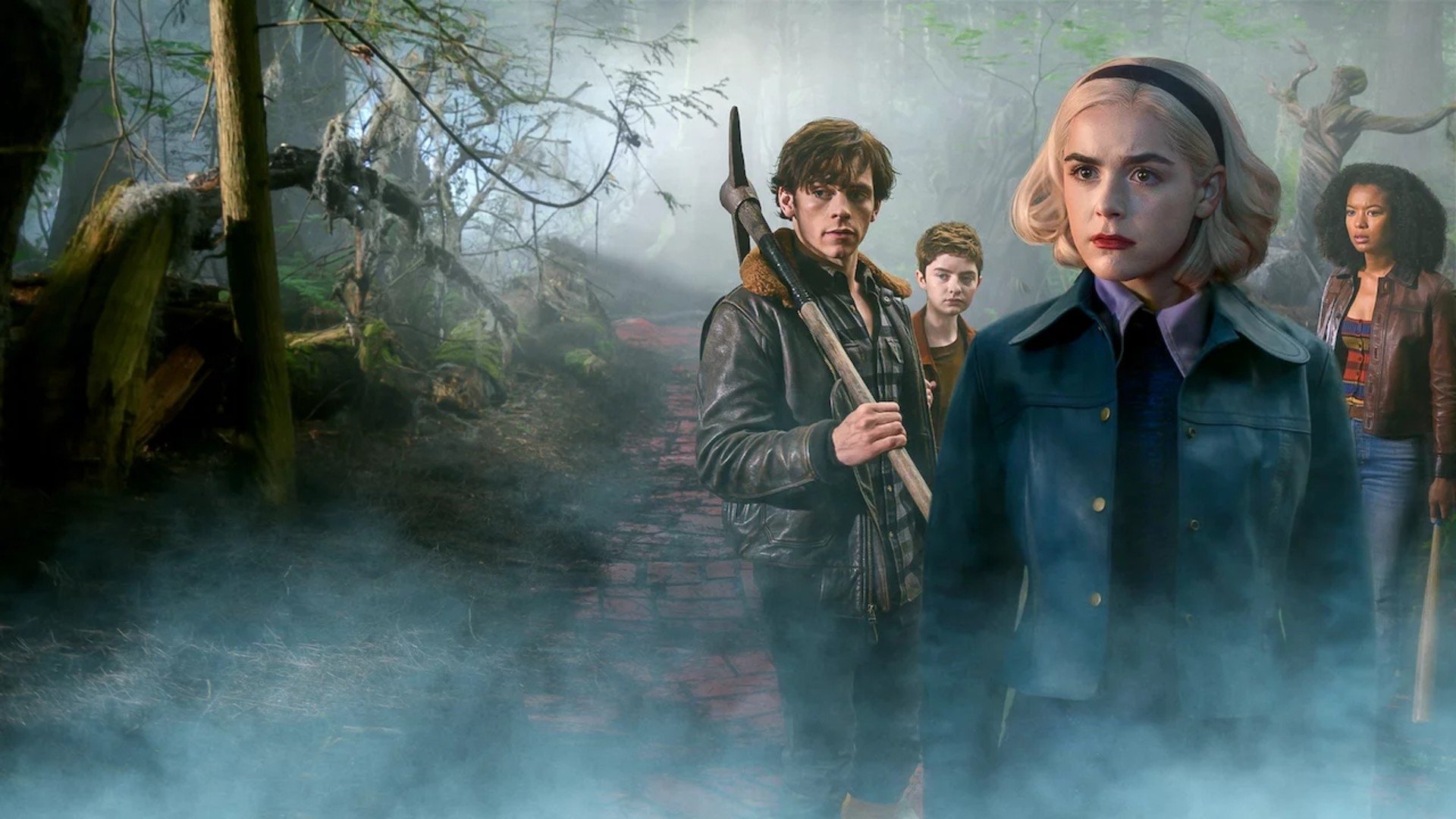 Part 3 kicks off roughly a month after the events of the Part 2 finale. Lillith is ruling over Hell — but perhaps not for long — with Nick trapped there next to her. Poor Nick Scratch sacrificed himself for love and offered up his body and mind to trap Lucifer, so while on the outside he's chained up like the cosmos' saddest jester, internally he's constantly fighting to keep the Devil restrained. With Lucifer missing from the throne, the coven is finally freed from the yoke of Hell's magic, but as always in CAOS, there's an unexpected wrench that makes everything worse instead of better.
Creator: Roberto Aguirre-Sacasa
Cast: Kiernan Shipka, Ross Lynch, Lucy Davis, Miranda Otto, Gavin Leatherwood
Where to Watch It: Netflix
Review: CAOS Part 3 hones in on what makes the show so much fun and amplifies it to it's most ridiculous but oh-so-entertaining levels yet. The character growth of Part 3 is simply put, delicious. The emotional payoffs of each journey keep the show from slipping into WTF!?! territory and firmly ground CAOS as a show with something to say outside of quippy one-liners. While some are undoubtedly disappointed the usual run of episodes have been shrunk to just eight, it's at least helped writers tighten everything up in Part 3 – admirably, it still keeps its core of female empowerment and teenage angst. The part is solid, hands down, it is the Sabrina brand, flavor and then some.
Verdict: Worth the Popcorn