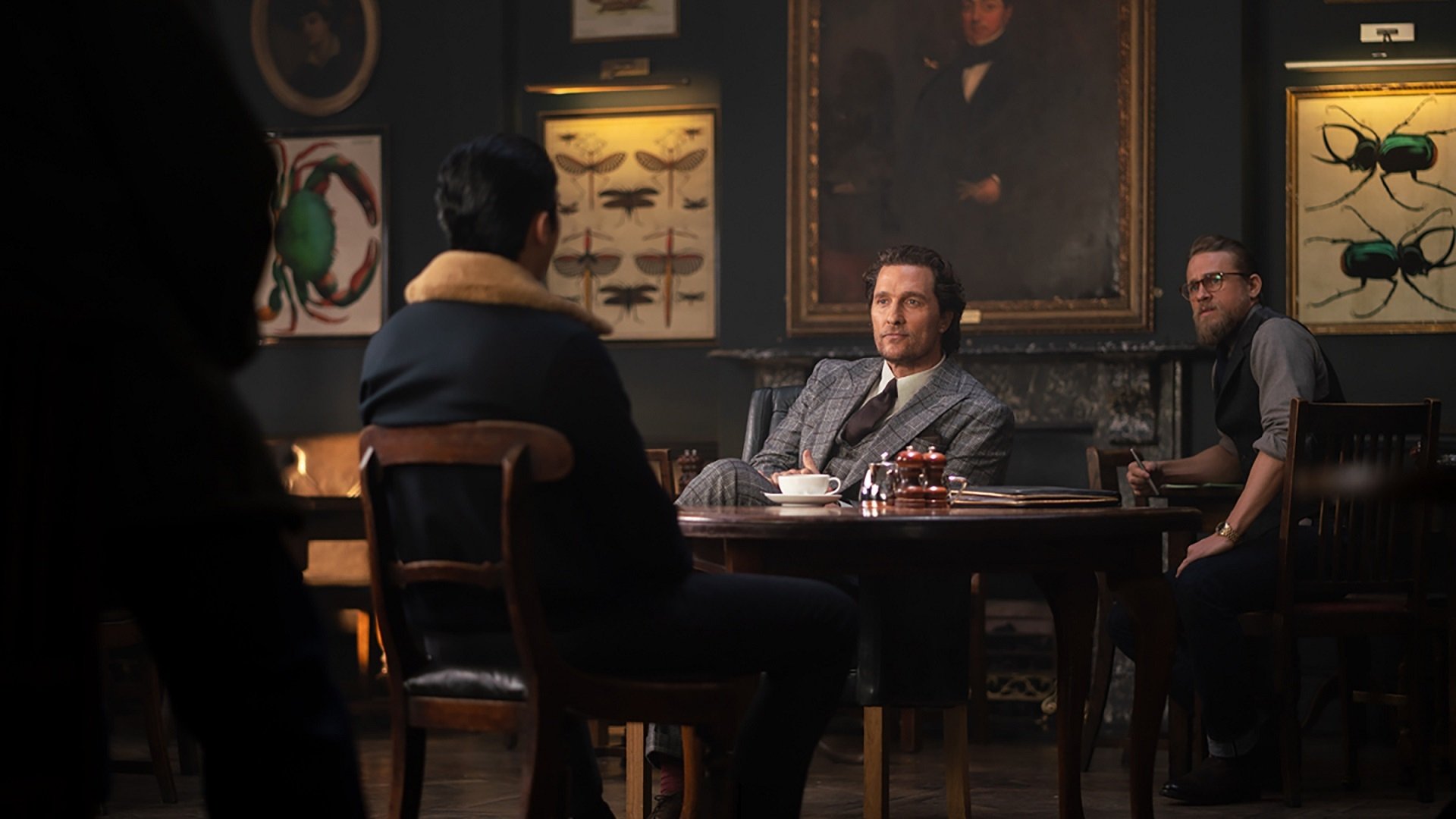 A talented American graduate of Oxford, using his unique skills, and audacity, creates a marijuana empire using the estates of impoverished British aristocrats. However, when he tries to sell his empire to a fellow American billionaire, a chain of events unfolds, involving blackmail, deception, mayhem and murder between street thugs, Russian oligarchs, Triad gangsters and gutter journalists.
Director: Guy Ritchie
Cast:  Matthew McConaughey, Charlie Hunnam, Michelle Dockery, Hugh Grant, Collin Farrell, Henry Golding
Review: The Gentlemen reminds you of all the things you love about a Guy Ritchie film. The slick and shape-shifting plot, involving multiple betrayals and rug-pulling twists. The kinetic dialogue, delivered by a slew of Britain's finest talent. The rapturous mix of elemental comedy and physicality, making sure the film never gets too light or heavy in its delivery. Slick, fast-moving British gangster flicks have always been Ritchie's main wheelhouse, after all, so seeing him comfortable in his own skin means good things for the future. He's a Quentin Tarantino disciple, and this is a fine tribute.
Verdict: Worth the Popcorn